Unrivalled production capacity
Acetaia Borgo Castello is part of Toschi Vignola Srl Group and was founded to handle the ageing and sale of PGI Balsamic Vinegar of Modena and the Condiments and Glazes that can be made from it.
Our production capacity has grown year after year and currently exceeds 6 million litres of ageing every year. This puts us in the ideal position for meeting the demands of our customers all year round with an extensive range of various qualities for bottling for third parties and private labels, or for bulk supply using specially designed containers.
Acetaia Borgo Castello is a member of the Consorzio Tutela Aceto Balsamico di Modena (Consortium for the Protection of Balsamic Vinegar of Modena), which successfully registered the name of "Aceto Balsamico di Modena" (Balsamic Vinegar of Modena) with the European Union in 2009 as a PGI product, i.e. with a protected geographical indication.
The Consortium and its members are involved in actively monitoring the market to safeguard it against imitation products, as well as promoting the product and its unique features. It also acts as a consultant supporting the Ministry for Agriculture.
Francesco Toschi – CEO Acetaia Borgo Castello
Thanks to the enormous versatility of Balsamic Vinegar of Modena and its natural vocation as an enhancer of flavours, aromas and recipes from around the world, Acetaia Borgo Castello has developed over the years a huge variety of condiments and sauces made with different recipes, ingredients and densities for an international customer portfolio and every type of use. The company gets its drive to scout out innovation and find new ways to use the main ingredient from the sense of pride it feels when it brings the flavour of Balsamic vinegar to tables all around the world and from the desire to create a product that is original for each customer matching their marketing goals.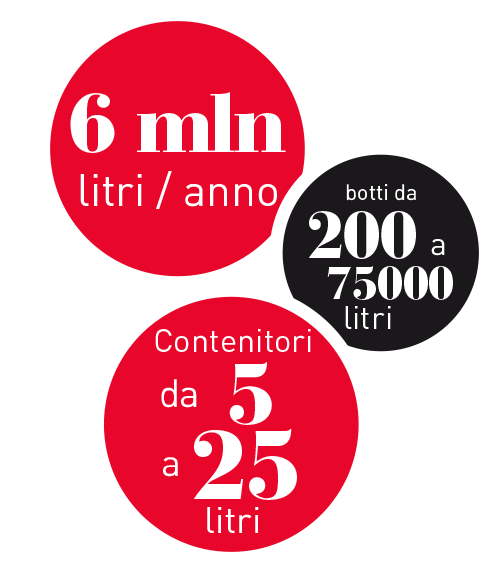 Get a quote
Fill in the form below with the product that interests you.
( * required fields)