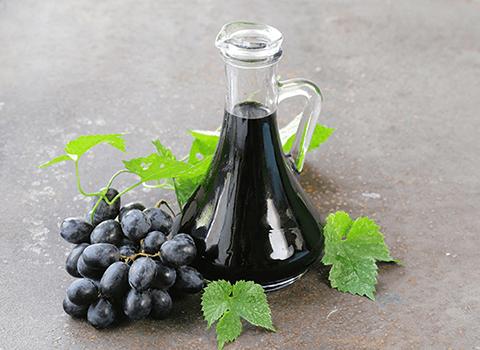 Back to: Condiments
Flavoured "Vincotto" cooked wine
Condiments
"Vincotto" is a traditional sweet condiment from Italy. It is made from grape must, cooked slowly until it becomes sweet and full-bodied, ready to enhance the dishes it is used with. It is a condiment used on fruit salad and ice cream or to add a special touch to yoghurt or sorbet.
Vincotto can be used neat or with added fruit juice and natural flavourings.
SALES FORMATS AVAILABLE:
All bottle and Bulk formats
AVAILABLE WITH:
Conventional or Biological;
With Private Label or Our Label.
Get a quote!
You can request a price quotation by filling in the form we created for you.
Get a quote
Fill in the form below with the product that interests you.
( * required fields)