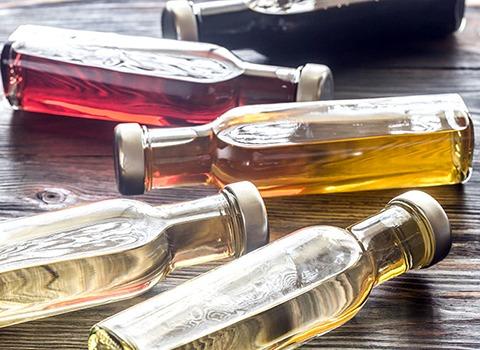 Back to: Condiments
Fruity Condiments
Condiments
Fruity Condiments are made from a combination of balsamic vinegar or a white condiment and fruit juice and natural flavourings.
The Condiments made from a thousand different fruit combinations bring some added zest to the table and the tasty sweet and sour edge provides an irresistible contrast to the sweetness of the fruit.
They can be low or high density and have different flavours, making them ideal as a salad dressing or a dessert topping.
SALES FORMATS AVAILABLE:
All bottle and Bulk formats
AVAILABLE WITH:
Conventional or Biological;
With Private Label or Our Label.
Get a quote!
You can request a price quotation by filling in the form we created for you.
Get a quote
Fill in the form below with the product that interests you.
( * required fields)