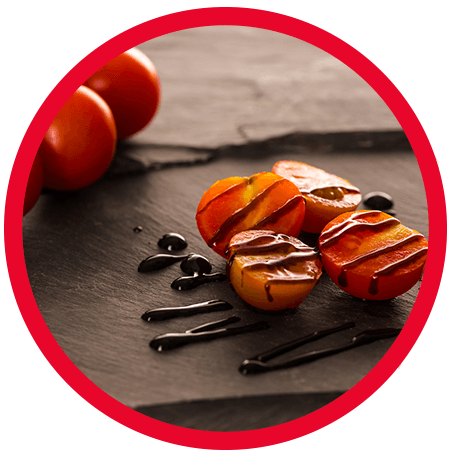 Glazes
The traditional way and the creative flair of Acetaia Borgo Castello have come together to make our Glaze with "Balsamic Vinegar of Modena PGI": a line of condiments giving any dish more flavour and more appeal.
The Glazes can be made with balsamic vinegar or white condiment as the main ingredient. They are formulated to dress and decorate lots of different dishes, and their dense formula makes them ideal for use by pastry chefs.
They are made with varying amounts of Balsamic Vinegar of Modena PGI to which grape must and a small amount of natural thickeners are added.
These Glazes are a combination of selected raw materials that can become the secret ingredient to enrich your recipes or a fine touch adding a dash of flavour and elegance to the finished dish.
Get a quote!
You can request a price quotation by filling in the form we created for you.
Available products in: Glazes
Get a quote
Fill in the form below with the product that interests you.
( * required fields)