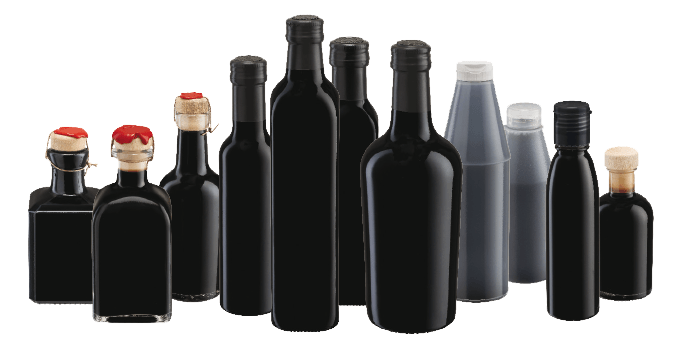 Strategic Partners for Private Labels
A series of considerations have to be assessed before making a Private Label Balsamic Vinegar or Condiment. We offer our customers a wide selection of bottles and formats, for retail or food service, combined with our extensive range of qualities and products answering the demands of consumers.
Our customers can choose to combine the various packaging solutions with our selection of:
Balsamic Vinegar of Modena PGI
Condiments
Special Condiments
Glazes
Other Vinegars
We study each individual component together with our customers to make sure that the end product and its packaging are the perfect match for the intended market.
Retail.

Recipes, packaging and prices designed to stay competitive on any market whatever the target.

Ho.Re.Ca..

An optimum price-quality ratio to meet the needs of today's catering industry around the world.
Get a quote!
You can request a price quotation by filling in the form we created for you.
Available products in: Private label
Get a quote
Fill in the form below with the product that interests you.
( * required fields)