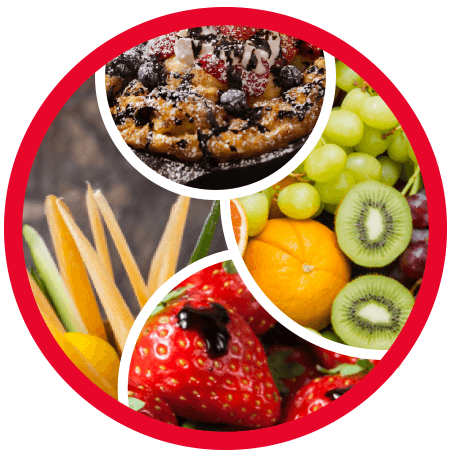 Special condiments
Glazes and Condiments made with Balsamic Vinegar of Modena PGI with the added tang of the original combination of flavourings and spices studied in collaboration with a chef and endorsed by the vast experience of Toschi Group.
Our special condiments are the result of our expertise in balsamic vinegar and our partnerships with top chefs: Condiments, Glazes and Vincotto.
The combination of our best balsamic vinegars with precious spices, fruit juices and natural flavourings, each condiment was designed to add a special dash of flavour to the dish or create a tasty contrast.
Special Glazes for Italian CHEESES
Parmigiano and hard cheeses, mozzarella, gorgonzola, fresh cheeses: Acetaia Borgo Castello has studied a new glaze to enhance the distinct taste and aroma of each type of cheese.
Flavoured condiments for VEGETABLES
Green salads, the famous Caprese salad, a Niçoise, Greek, or exotic salad now have their own specially-designed condiment that will make them unique and very special.
Sweet condiments
Traditional Vincotto has been cleverly reworked so it becomes the perfect match for the most popular DESSERTS in the world.
Sweet condiments, ideal with ice cream, fruit salad, plain yoghurt, and lemon sorbet.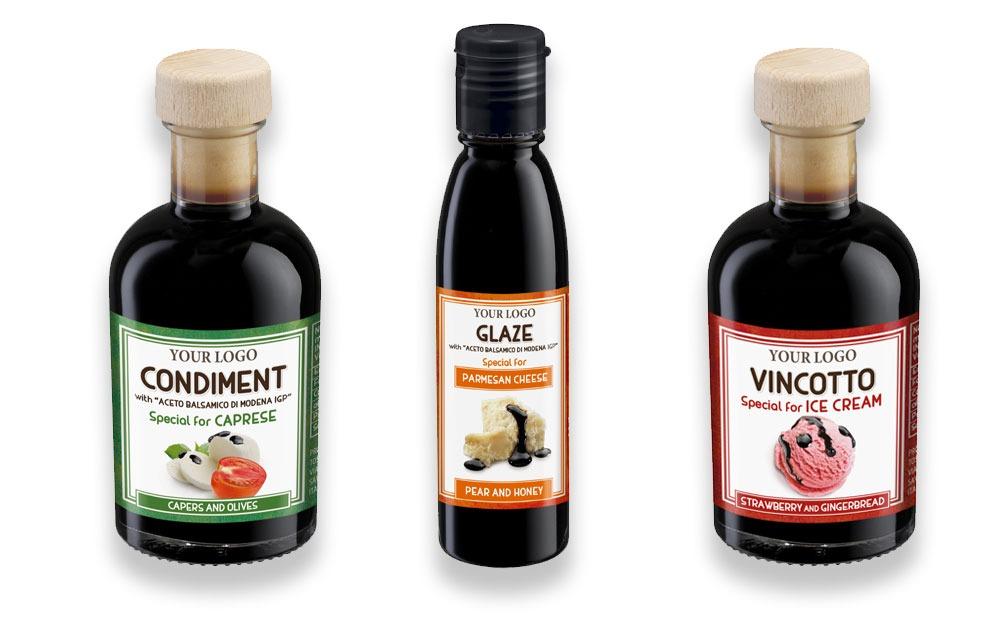 Get a quote!
You can request a price quotation by filling in the form we created for you.
Available products in: Special condiments
Get a quote
Fill in the form below with the product that interests you.
( * required fields)