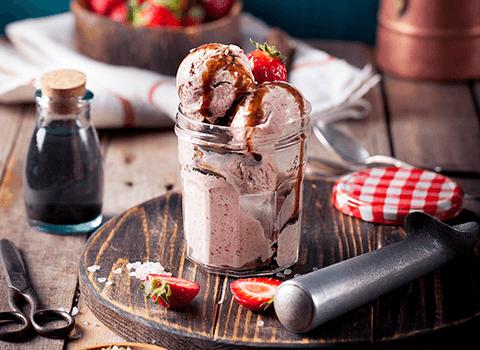 Back to: Special condiments
Vincotto for desserts
Special condiments
Traditional Vincotto has been cleverly reworked so it becomes the perfect match for the most popular desserts in the world.
Vincotto is a sweet condiment made of grape must cooked slowly over low heat and combined with fruit juice and natural flavourings, to top ice cream, fruit salad, plain yoghurt and lemon sorbet.
AVAILABLE FLAVOURS:
Special Vincotto for Ice Cream
Strawberry and Gingerbread
Apricot and Vanilla
Almond and White Chocolate
Special Vincotto for Lemon Sorbet
Pomegranate and Green Tea
Mint and Rum
Liquorice and Coconut
Special Vincotto for Yoghurt
Cherry and Mango
Green Apple and Cinnamon
Watermelon and Fennel
Special Vincotto for Fruit Salad
Peach and Apricot
Date and Fig
Rosemary and Orange
SALES FORMATS AVAILABLE:
All bottle and Bulk formats
AVAILABLE WITH:
Conventional or Biological;
With Private Label or Our Label.
Get a quote!
You can request a price quotation by filling in the form we created for you.
Get a quote
Fill in the form below with the product that interests you.
( * required fields)